Fort Myers is one of the most traveled locations in Florida because of its abundant attractions and beautiful scenery. The island off the coast of Florida offers so much for people living and traveling there making it a great place for old and new businesses.
With a growing population and an increase in businesses, competition is at an all-time high. Many are looking for different ways to edge out their competition and finding an SEO company is one of the best ways to stand out from your competition.
Finding a local SEO team in the Fort Myers area can provide an old or new business with substantial growth in all things SEO. Companies that work with us have seen a great increase in lead generation, clients, traffic, and higher rankings due to our proven strategies.
Most people don't understand how beneficial ranking for a keyword can really be for a business. It is proven that about 75% of all search traffic click on the top three results and about 30% of people go to the first search result. If you are looking at a keyword with search traffic of 500 people per month that means the website raking first is bringing in about 150 people per month to their site.
We can help any business rank higher and dominate the Fort Myers market for their business. Talking with our Fort Myers SEO team is your first step to begin thriving in your targeted local and national industry!
Search Engine Optimization (SEO) is an organic way of ranking your website for different search terms, helping you gain traffic and convert visitors into customers.
SEO is a long term investment compared to paying for ad campaigns. When paying for traditional advertising you only get it for a limited time and the ads aren't always seen by high intent customers. Many people see ads and disregard them because most ads don't target the proper customers for your product or service.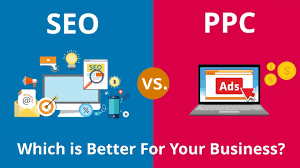 SEO marketing works around both of those problems. When you pay an SEO agency like us we focus on ranking your pages for specific keywords. Our team of SEO experts take their time to thoroughly research your companies industry and location so we can best target high intent keywords. This SEO strategy greatly increases the conversion rates of customers and sales.
SEO campaigns also have a long term impact on website traffic compared to ads. Once you begin organically ranking for keywords your site's traffic will grow and remain ranked for a long time. As search engines begin to rank a site and content on the front page it can stay there for months to years.
With the help of an SEO firm, most businesses are able to see significant results in just a few months. Although ads have a quick turnaround rate and provide some customers, SEO is a more practical and greater return on investment. Finding a local SEO company can help grow your local business in Fort Myers.
A lot depends on the cost of SEO. Most companies like ours provide different monthly payment pals depending on what you want and need to best optimize your website.
We create a free report for any local businesses on exactly what we can do to optimize their site. Our report includes what package we think would best suit you after we evaluate exactly what your site needs. From there we work with all companies and find a price range that works best for both of us and communicate exactly what SEO services we can provide for that price.
Generally, most SEO packages range from $500-$1500 a month. Some companies can also prove a waning monthly price. An example of this is web design, we begin charging $1,500 for the first month to do web design and begin SEO. After the first month, the price goes down to $1,000 per month as you will now only be paying for our SEO services since the web design was completed by the first month. There are many other factors that could cause waning monthly prices depending on what services you require.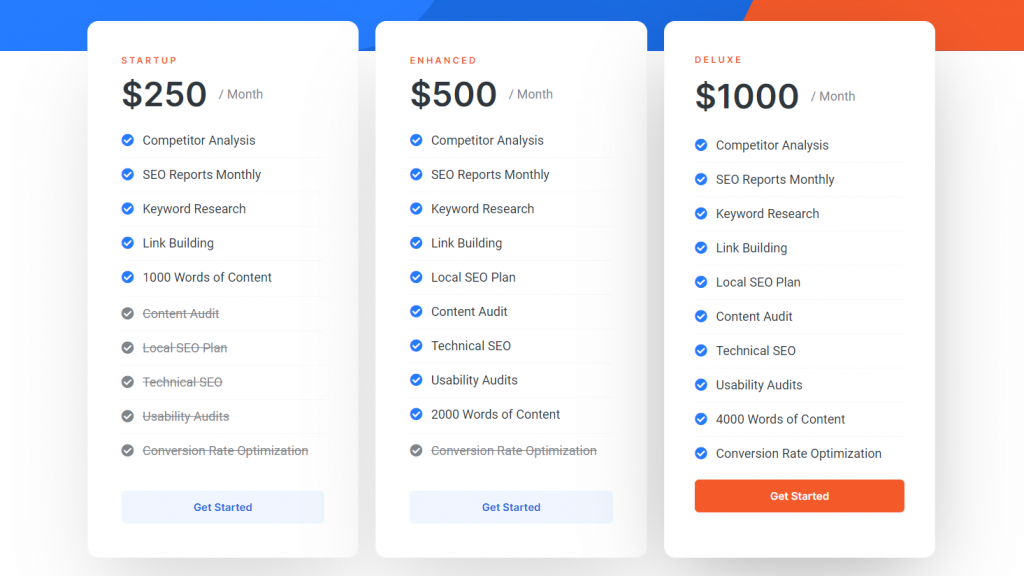 There are many different aspects of SEO and some can be free while others will cost your money. Many people pay a team of SEO experts, like us, to complete all things SEO for them, but some parts of SEO you can do for free.
Trying to do SEO by yourself for free can be hard but there are ways to do it. As a company, we do FREE SEO report audits that can show you where your site needs improving and what SEO strategies can greatly benefit your site.
Writing blogs is one great way to grow your site and have the opportunity to rank for more search terms and have google see your site as topically relevant to your niche. This is something few businesses do but can have a major impact on your website's SEO. For each blog, you should be finding a specific keyword to target that you want that blog to rank for. As you begin to write blogs and rank for them more people will find your site and your website traffic will grow.
Keyword research is very important for SEO and not always the easiest. One free tool that can help you find great keywords to target is Ubersuggest. This tool will give you information like volume, keyword difficulty (KD), and similar keywords to the one you searched for.
Things like title tags and meta descriptions are one part of on-page SEO that many people mess up on their own. Trying to incorporate your main keyword or phrase in your meta descriptions and title tags is crucial.
A great way to find out what is working is to search the keyword you are trying to rank for and see what the top results are doing. When looking at the meta descriptions and title tags of your top-ranked competitors you want to see what they all have in common and incorporate that in yours too. This is because if they all have something in common and all rank highly they are all doing something right and google sees that.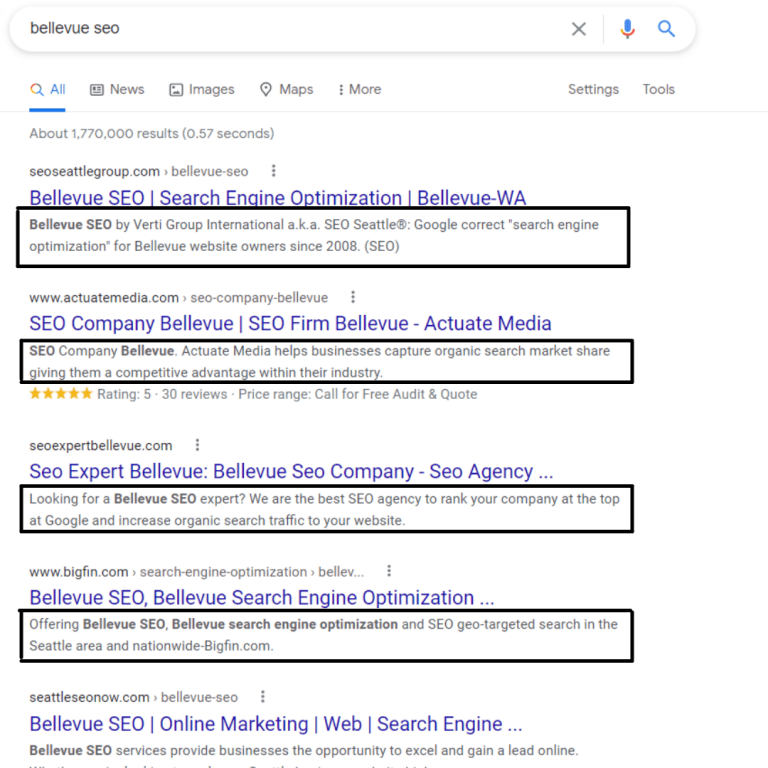 What Fort Myers SEO Entails?
Our local SEO services provide an abundance of value to any business. We make it our job to have great customer satisfaction and rank each and every website as highly as we can to end up boosting all our customer's sales and new clients. Our top SEO services included keyword research, backlinks, citations, content, and more to provide all clients with what they need.
Before we can properly help you out with your rankings we need to identify some target keywords that fit with the content on your website and aren't too difficult for you so we can rank them quickly. This is an important aspect of a keyword as we want to bring you a high return on investment (ROI).
By targeting some smaller less competitive keywords we are able to get a higher ROI and rank faster, instead of spending lots of time, and money on ranking for more difficult terms that may provide a high ROI.
We go about keyword research by using our SEO tool called Ahrefs and pairing that with our client's search console results to identify what keywords your website is already ranking for and then using ahrefs to further find similar terms and other keywords that may be a good fit for your site.
Every step of the way we check in with our clients to make sure these are what the client is looking for and ensure we are all on the same page.
These are an important part of SEO, just ask any SEO expert they will tell you that backlinks are the number one ranking signal for organic search results. While this still has not been confirmed by googling it is undisputed that backlinks play a large role in SEO progress and rankings as a whole
Backlinks can also have a negative effect on a website, if you or a previous SEO agency has built spammy backlinks this can really harm your rankings. If Google sees that you have been buying/selling backlinks, or just have bad spammy links then they will see this as a warning sign and can shadowban your website until they are fixed.
This is what many cheap SEO agencies do, they buy links for cheap to get quick results for your website, and then once you question them about it they disappear, leaving you to clean up the spammy links.
We do a full backlink profile audit and disavow any spammy links, then we set up ways for your website to start building backlinks naturally without paying, or doing any spammy tactics. We will ensure your backlink profile is clean and full of logit helpful links instead of any links that may be harming the performance of your site.
Writing content is often overlooked by many but can create tremendous value to any website. Content is a way to pull people into and makes every site look more professional if done right.
Creating content can increase traffic as people will be coming to your website to read articles which intern will grows your online presence. It provides new ways of people finding and interacting with your website.
It is simple, the more blogs a website has the more keywords a site will rank for and the more traffic it will have. The best and only way to significantly increase the number of keywords you rank for is to continually put out new content that targets specific keywords.
Along with that, creating content is a major part of on-page SEO. Blogs and other forms of content that are focused on a specific topic show search engines that you have topical relevancy about that niche. The more blogs you write, on a topic, the more relevant Google will see you in their ranking algorithm.
Google and other search engines want to please their customers and one of the best ways to do that is to provide them with the most relevant content to their search. If search engines see you as relevant in your specific niche it can greatly boost your search results.
Citation building is another way that coincides with link building of making your website more credible and trustworthy in the eyes of Google. Google is going to rank websites that they view as the most trustworthy. Anything that you can do to show Google you are credible is something you should do.
Citations are when another website/directory has on their website your name, phone number, address, and usually a link to your website. The difference between link building and citation building is that citation building is put on local websites and they build up the credibility of your business. Sometimes citations do include links to your website which will help with link building efforts, but citations are meant more as a way to verify your business.
Common websites that you can build citations on are Yelp, Local Yahoo, Yellow Pages, etc. These are some of the bigger websites that you can get citations from, but you can also get citations from local directories specifically for Santa Monica. The more citations you can get, the better.
Most businesses looking for SEO help in the Fort Myers area are looking for local SEO help. If you own businesses in Fort Myers there is no point in expending effort and time trying to rank for more national keywords. This is why we mostly focus on local SEO for our Fort Myer clients, but if your business operates nationally then we also have a national strategy for that!
For our local SEO, we focus on building citations, google my business listings, and in some cases social media accounts. Citations and Google my Business listings are some of the most important aspects of getting your website ranked highly in the map pack and in the local listings for terms like a dentist near me.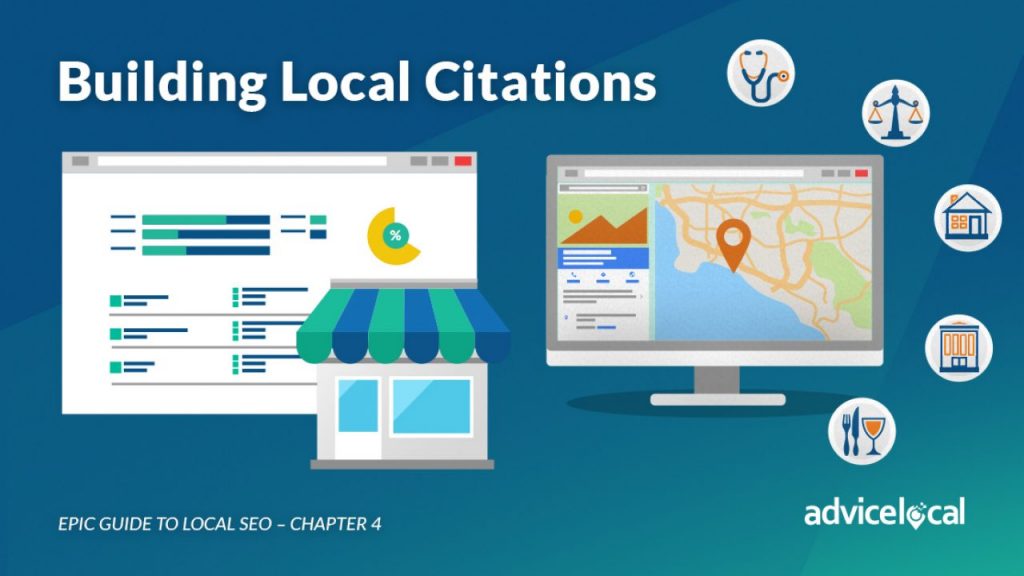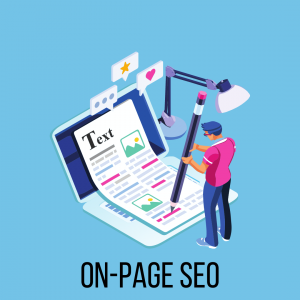 We work with websites struggling with their on-page optimization and help them overcome common SEO struggles. We ensure the content of your website has strong readability scores which helps with UX, UI. We check for header structure, interlinking, and a wide range of other factors we can improve on.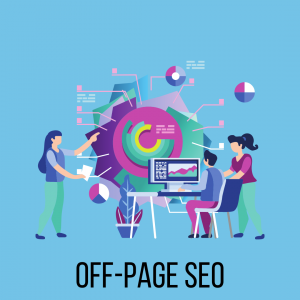 Optimizing off-page assets is just as important as on-page but takes a little more work. We build backlinks with proper anchor text ratios to your website for optimal results as well as showcase pages to improve your overall brands image!
We cover all of the technical SEO aspects so you don't have to! From your health report and fixing common errors affecting your site's rankability. As well as the constant upkeep of alt tag, meta description, schema and various other aspects involved with technical SEO.
Google's core web vitals algorithm update is out and means your site needs to be optimized for speed more now than ever! We make sure your site loads fast so your bounce rate decreases! We check and fix any CLS (cumulative layout shift), LCP (Largest Contentful Paint), FID (First Input Delay) issues to ensure your site is running and loading smoothly.
Content is a king as many experts in SEO say. With more quality optimized content on your website, the traffic and visitors to your site will see a noticeable increase. We create a results backed custom content plan that will ensure your website is taking advantage of every avenue it can!
Conversion Rate Optimization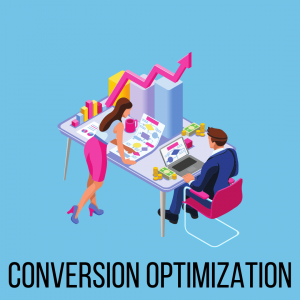 The goal of every website is for a visitor to convert. This conversion could be as simple as making a sale, filling out a questionnaire, or more detailed and involving more than one interaction. We make sure your conversion funnel is fully optimized to increase the number of conversions on your site.