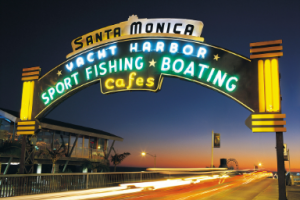 Santa Monica is a thriving coastal city just west of downtown Los Angeles. With Santa Monica being a beautiful coastal city there is an influx of people and new businesses moving in from all over.
As so many new businesses emerge you need to find a way to edge out your competition. Finding Santa Monica SEO experts like us are one of the best ways for your business to stand out.
No matter how big or small of a company you are we provide a free consultation to show exactly what we will do to increase your search engine optimization. We implement an individualized SEO strategy for each business we work with to best optimize every site.
More and more people have been using local SEO services to increase their rankings, leading to more traffic, leads, and customers. SEO services are proven to work and will give you an edge over the competition.
What Does our Santa Monica SEO Company Offer?
Our SEO company provides many different SEO services and different digital marketing services to best optimize your web pages. Each website requires different needs depending on its specific location and niche. We know and research an exact SEO strategy depending on your location and niche. Our specific experience allows us to target the Santa Monica market as we prove great value due to our knowledge of specific niches and locations.
As Santa Monica SEO experts we focus on making your website rank better and increasing traffic on your site. To do this we go through and identified what could be harming your site's rankability along with what you could add to your site to help you rank higher. This includes keyword research, link building, citation building, and content creation.
Keyword research
Properly researching keywords in Santa Monica is important. To find and get customers, you have to know what your potential customers are looking up and what keywords are going to convert these customers. There are a few different types of categories for keywords.
The first category of keyword research has the highest intent and has the best return. The keyword is either "industry + Santa Monica" or "Santa Monica + industry". Either variation is going to be coming from people in Santa Monica that need a specific business. If your rank highly for this keyword, you are going to get customers. For these keywords, you can rank in both the organic search results section in Google and the map pack in Google. All SEO work for a business is mostly going to be to get these two keywords and their variation to rank.
The next category of keywords is by finding keywords for nearby areas that you might be able to entice customers from to come to your business. These keywords are not going to convert customers as well as the first category of keywords, but it is still a great way of getting new customers. Especially in Santa Monica where there are a lot of populated towns and cities nearby you have to try to target the surrounding areas. Some good surrounding areas to target near Santa Monica are Pacific Palisades, Venice, Beverly Hills, Culver City, and Inglewood. All of these places are close enough within the vicinity of Santa Monica that people can come over to a business in Santa Monica. Basically, to target these keywords, you would create a location page that ranks in Google for the queries of the specific location and your industry. If you owned an acupuncture business in Santa Monica and also wanted to target Pacific Palisades, you would create a page on your website called "Acupuncture Pacific Palisades."
The last category of keywords is to build overall credibility for your website by finding and creating content around keywords that will show Google your website is knowledgeable about your industry. Creating content around these keywords will help all other SEO efforts as it adds to the credibility of your website. This kind of SEO is called Topical Relevance. It is another major opportunity in Local Search Engine Optimization as most local businesses neglect this. It can be a bit harder to find these keywords. For these keywords, you will want to create content about common queries for your industry on the web. For example, if you were an acupuncture company, you might create a page entirely about the specific technique of acupuncture that you do. This will show Google that your website knows what it is talking about.
Link building
Building links is a way to show that your website is credible. Link building is the process of getting other websites on the internet to link to your site.
This tells Google that your website is trustworthy if other websites link to it. To build links for Santa Monica businesses, we would find relevant local websites that are related to your business and then also authoritative websites that aren't necessarily local but are powerhouses in your specific industry.
This aspect of SEO is usually where you can get a big advantage over your competitors as they do not pay attention to link building.
Content
Writing content is often overlooked by many but can create tremendous value to any website. Content is a way to pull people into and makes every site look more professional if done right.
Creating content can increase traffic as people will be coming to your website to read articles which intern will grows your online presence. It provides new ways of people finding and interacting with your website.
It is simple, the more blogs a website has the more keywords a site will rank for and the more traffic it will have. The best and only way to significantly increase the number of keywords you rank for is to continually put out new content that targets specific keywords.
Along with that, creating content is a major part of on-page SEO. Blogs and other forms of content that are focused on a specific topic show search engines that you have topical relevancy about that niche. The more blogs you write, on a topic, the more relevant Google will see you in their ranking algorithm.
Google and other search engines want to please their customers and one of the best ways to do that is to provide them with the most relevant content to their search. If search engines see you as relevant in your specific niche it can greatly boost your search results.
Citation Building
Citation building is another way that coincides with link building of making your website more credible and trustworthy in the eyes of Google. Google is going to rank websites that they view as the most trustworthy. Anything that you can do to show Google you are credible is something you should do.
Citations are when another website/directory has on their website your name, phone number, address, and usually a link to your website. The difference between link building and citation building is that citation building is put on local websites and they build up the credibility of your business. Sometimes citations do include links to your website which will help with link building efforts, but citations are meant more as a way to verify your business.
Common websites that you can build citations on are Yelp, Local Yahoo, Yellow Pages, etc. These are some of the bigger websites that you can get citations from, but you can also get citations from local directories specifically for Santa Monica. The more citations you can get, the better.
SEO Reports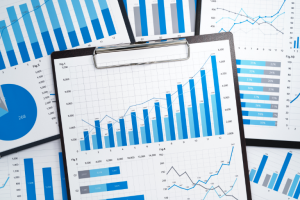 One of the ways we stand out from other Santa Monica SEO services is our monthly specialized SEO reports. Many companies show proof of concept to get you interested but once you begin to pay them they rarely show specialized progress reports.
Our company proudly provides monthly reports that give every customer knowledge of exactly what we have done and how it has helped. Along with informing you of what we plan to do in the coming up month.
This is very beneficial because it helps our customers keep us accountable and creates a great trustworthy relationship between our team and the customer. Our customers know exactly what to expect and what improvement their website is making.
These reports make talking with our customers about any problems or other situations very simple. It lays out all the crucial information in an easy-to-read and understandable format. This gives customers a base to ask questions from and gain an understanding of exactly what we are doing.
We can also evaluate the report together allowing us to pick out areas that may need improving or learning together what is and isn't working for your site. Being able to work together like this allows us to explain ourselves or anything we are doing. Many times customers want to do something specific but we know that it may provide little value. Being able to talk this through and show the reports is a great way to stay on the same page and keep our customers happy.
Search Engine Optimization Santa Monica
Ranking highly for any search term is almost always great for any site, but ranking for your specific location is key. People who search a specific location like Santa Monica have higher buyer intent, meaning they are more likely to buy the product or service they are looking for.
We use our expert knowledge and research to find a perfect target market with high buyer intent that best fits your website's specific niche and location. Our team can find and target specialized keywords that have high volume and buyer intent along with lesser competition. Finding keywords that fit three different criteria and explaining why we picked them is just one of the ways we differ from our competitors.
Why Choose SEO Bubbles
Affordable
We are unmatched when it comes to great pricing for SEO services. We have three different pricing packages we provide along with specialized packages that can be agreed upon between our team and the customer.
Our packages begin at 250 a month and go up to 1000 a month. This may seem pricey but in hindsight, it isn't. Finding out exactly how many customers you need to break even can help you show exactly when we will begin making you profits.
For businesses like dentists and lawyers, you may only need us to help you bring in one customer to make your investment in us worth it. From there it all profit in every additional customer we help bring in.
Customer Relations
Our mission is to do everything we can to please and keep our customers happy. With our expert team, we want to make sure every customer is getting exactly what they are paying for and more!
We go out of our way to have the best customer experience in the industry. Providing reports and onboarding questionnaire helps us interact with our customers and give them exactly what they want.
We pride ourselves on creating a great customer experience when you work with us. We are always happy to talk and resolve any problems a customer may have. Along with working side by side with everyone to make sure they have a say and know exactly what's going with their website.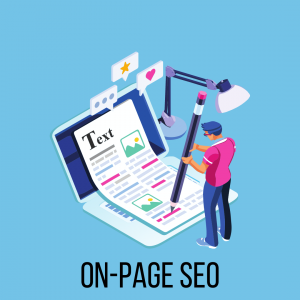 We work with websites struggling with their on-page optimization and help them overcome common SEO struggles. We ensure the content of your website has strong readability scores which helps with UX, UI. We check for header structure, interlinking, and a wide range of other factors we can improve on.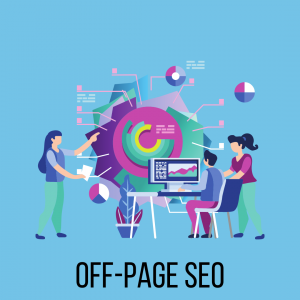 Optimizing off-page assets is just as important as on-page but takes a little more work. We build backlinks with proper anchor text ratios to your website for optimal results as well as showcase pages to improve your overall brands image!
We cover all of the technical SEO aspects so you don't have to! From your health report and fixing common errors affecting your site's rankability. As well as the constant upkeep of alt tag, meta description, schema and various other aspects involved with technical SEO.
Google's core web vitals algorithm update is out and means your site needs to be optimized for speed more now than ever! We make sure your site loads fast so your bounce rate decreases! We check and fix any CLS (cumulative layout shift), LCP (Largest Contentful Paint), FID (First Input Delay) issues to ensure your site is running and loading smoothly.
Content is a king as many experts in SEO say. With more quality optimized content on your website, the traffic and visitors to your site will see a noticeable increase. We create a results backed custom content plan that will ensure your website is taking advantage of every avenue it can!
Conversion Rate Optimization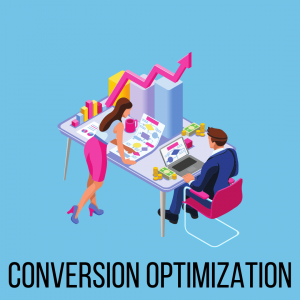 The goal of every website is for a visitor to convert. This conversion could be as simple as making a sale, filling out a questionnaire, or more detailed and involving more than one interaction. We make sure your conversion funnel is fully optimized to increase the number of conversions on your site.