San Diego is an amazing environment for new business growth. With more and more people moving to the beautiful city the population is at about 1.41 million people.
The city is full of vibrant life and businesses thriving in the local and national economy. With all of this growth and increase in population, it makes San Diego a competitive place for small to medium businesses trying to stand out.
Search engine optimization (SEO) is a way of increasing your business's website traffic and therefore helps grow your businesses and stand out further than your competitors. SEO when done correctly can be an easy way to exponentially grow your business further than traditional advertising. avenues such as search engine marketing.
With search engine marketing (SEM) you are paying to be placed in front of high intent traffic. So why wouldn't you just get that organically and get a better click rate?
Well, because SEO is challenging it is constantly changing and even SEO experts can have a hard time staying on top of everything. This is why so many people neglect to reach out to san Diego SEO experts, but they don't know the true potential of our San Diego SEO services!
Our SEO agency brings results to your website and search rankings, we will get you ranked at the top of Google for your target keywords regardless of the difficulty due to our proven strategies.
Our approach to SEO has yielded high returns to our clients and has been the basis of growth for many small to national businesses all over San Diego and other states. The measurable growth we have achieved for our clients has helped small businesses get a strong foothold in the competitive market of San Diego.
So what is SEO for San Diego
SEO is an organic marketing strategy that utilizes the millions of searches that happen on Google and other search engines every day. SEO is the optimization of a website to get it ranked at the top of the search engines in front of interested people.
Try it out with your key search term! What is your business? Is it an acupuncturist, dentist, eCommerce store? Well, look up a common search term people will be using when looking for your product or service. Here I will do an example for you, here is my target keyword: dentist Denver.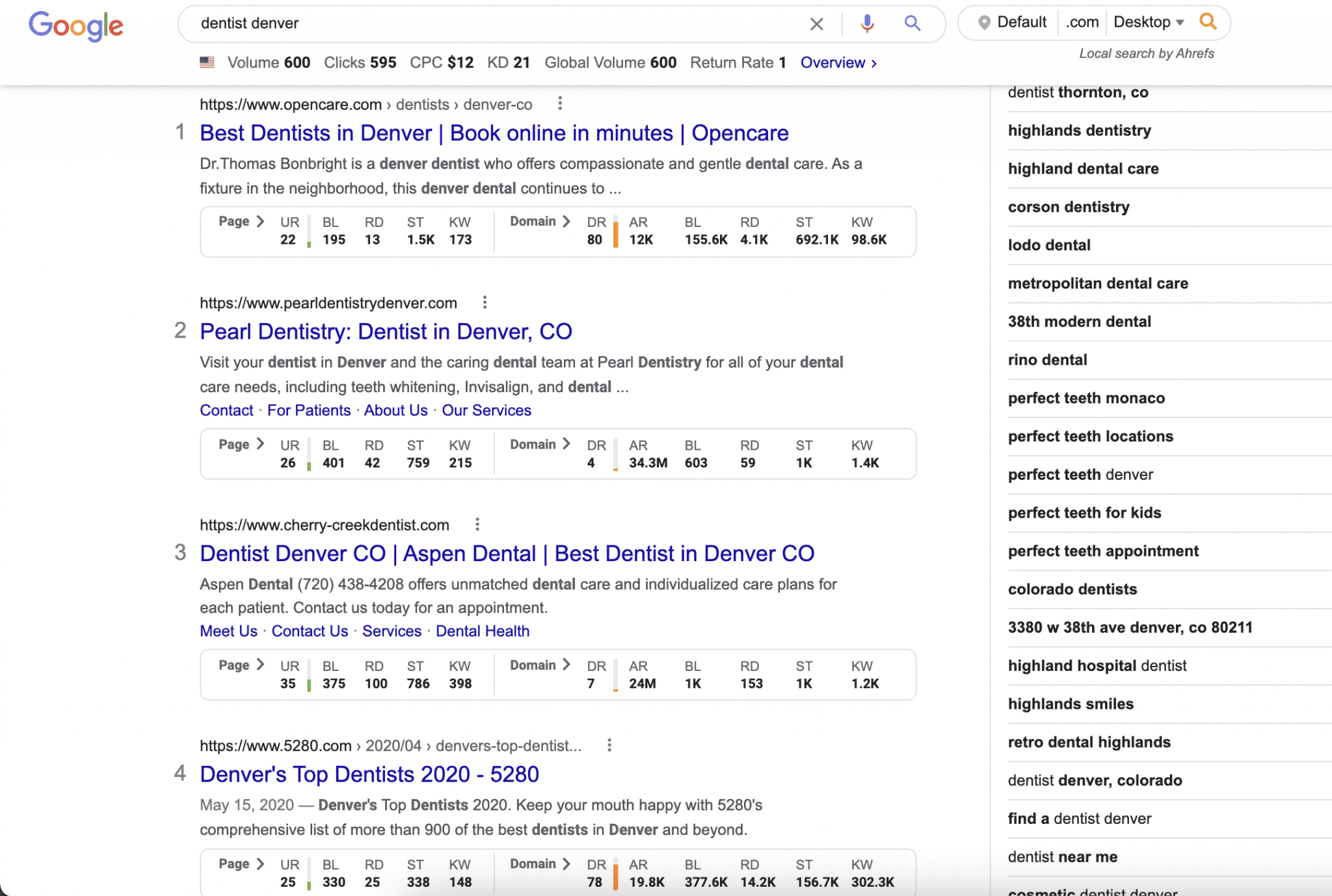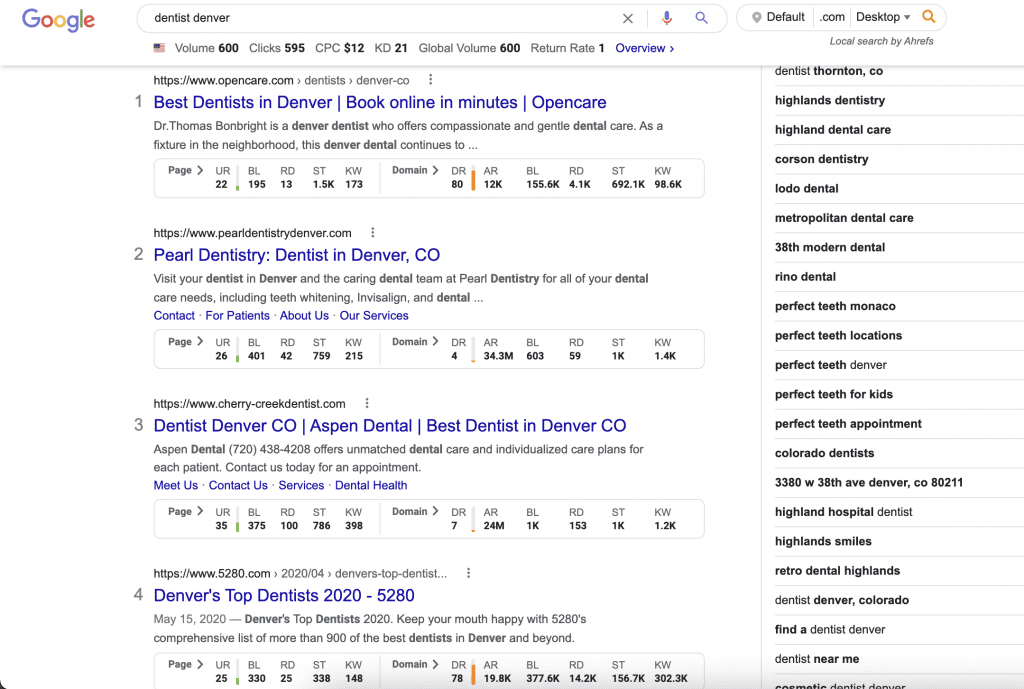 Loads of searches come up, but most people searching up terms will only really click on the first three results as they are the most easily accessible. So open care is ranked number one for this term, and so they are the most trusted and authoritative result according to google.
So, this is why they are ranked first. They will be getting about 30% of the 600 people searching dentist Denver onto their website just for the being number one result. So, did you try it with your product or service you may want to target on your website?
Well, this is the premise of SEO, ranking above your competitors in the search engine results. It is vital for small to large businesses because without proper optimization you will be missing out on hundreds if not thousands of potential leads to other companies that are no better than you, but just have a more optimized website.
SEO is a complicated form of marketing, unlike with more traditional advertising avenues like PPC and social media you have to appease an algorithm with SEO.
With regular ads, you see instant results and you can see if the ad you are running is working or not. This is not the case with SEO, it takes time, so it can be hard to know if what you are doing actually works. You may have a great optimization idea, but it may take a month to properly implement it, and then maybe 2 or even three more months to see the results from that campaign.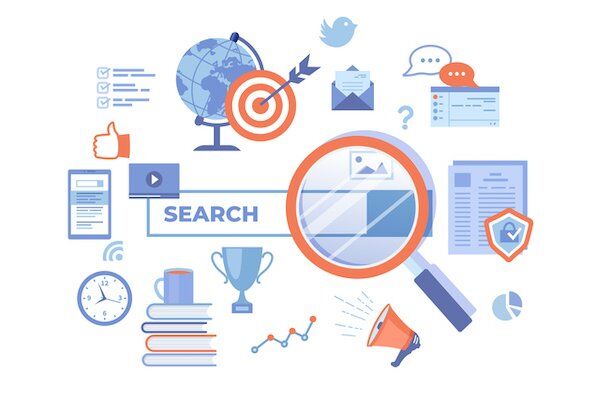 This is why SEO is such a challenge and many people just ignore it, or get an SEO agency to do it for them. If you don't fully understand the Google algorithm, then you may be doing things that are deemed as bad SEO practices.
By doing bad practices on your website you can be harming it more than helping it, if you do something that is against Google webmaster guidelines, or something spammy then you can get hit with a penalty. Penalties are not indefinite which is great as you can recover from them, but it can often take time and money to fix your website and get back from a penalty.
This is the unfortunate reality that many people face, they will try and do SEO themselves, and instead of helping their optimization they actually do something badly and hurt all of the traffic and rankings that they once had.
Here at SEO Bubbles, we know what works, and what doesn't. We have a strategy that works and is trusted by Google which is how we are able to grow website traffic quickly, without the fear of doing something wrong.
How our San Diego SEO Company Brings Value
SEO services bring in tremendous value. If you have ever paid for advertisements before you will know the struggle of running campaigns with low or even negative ROI's with no clear path on site.
Since advertising is seen to be an "easy" way to get more visibility for your website it is what most people do who are looking to expand their business. The truth is that marketing is a challenge and it only really works well for those who spend a lot of money and time learning more about it.
This is unfortunate because small businesses can't keep dropping money on ads that are failing to wait for a successful campaign. This is why SEO is so valuable, you pay an agency to rank your website and then you generate leads for years to come. You can target high intent keywords that potential customers are already searching for and optimize your website for them.
Once you rank for those high intent keywords your website will be generating leads for practically free, no more annoying paying per click, plus organic SEO traffic is higher converting! On average organic traffic has 5.66x more opportunity to convert than paid traffic. This is a big deal and you want to make the most out of your website traffic. This is why organic SEO traffic is much more competitive and important. Remember, anyone can buy an ad, but there are only 10 search results on Google's first page!
How we rank websites with our San Diego SEO Agency
The way we go about ranking websites in the search engines vary from project to project because some people are looking for more than just ranking number one for terms. For example, some people want their website ranked in the local map pack, or their google my business ranked highly, so it is challenging to give an accurate model of what we do for our sites. For most of our clients, we go through our "secret" strategic plan which involves some of the following.
Before we can properly help you out with your rankings we need to identify some target keywords that fit with the content on your website and aren't too difficult for you so we can rank them quickly. This is an important aspect of a keyword as we want to bring you a high return on investment (ROI).
By targeting some smaller less competitive keywords we are able to get a higher ROI and rank faster, instead of spending lots of time, and money on ranking for more difficult terms that may provide a high ROI.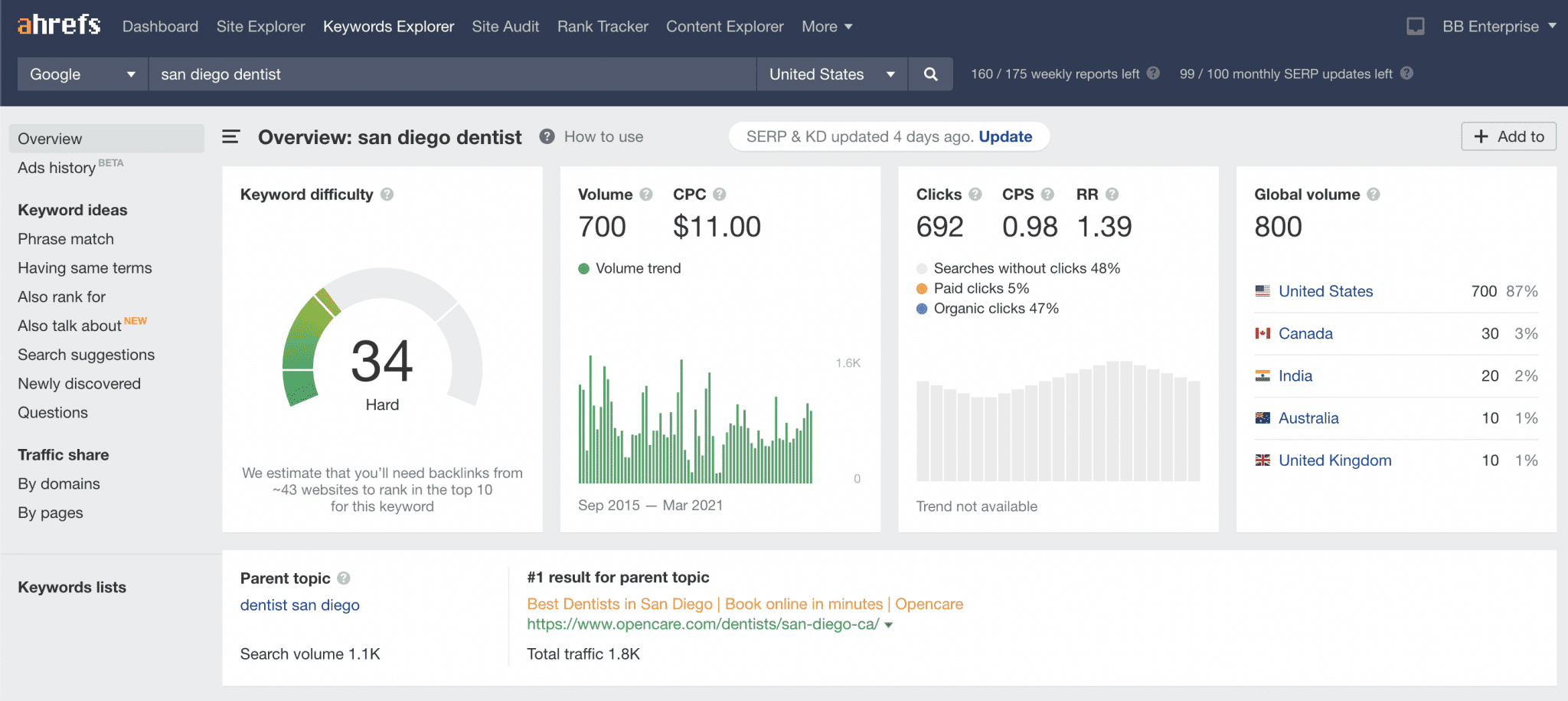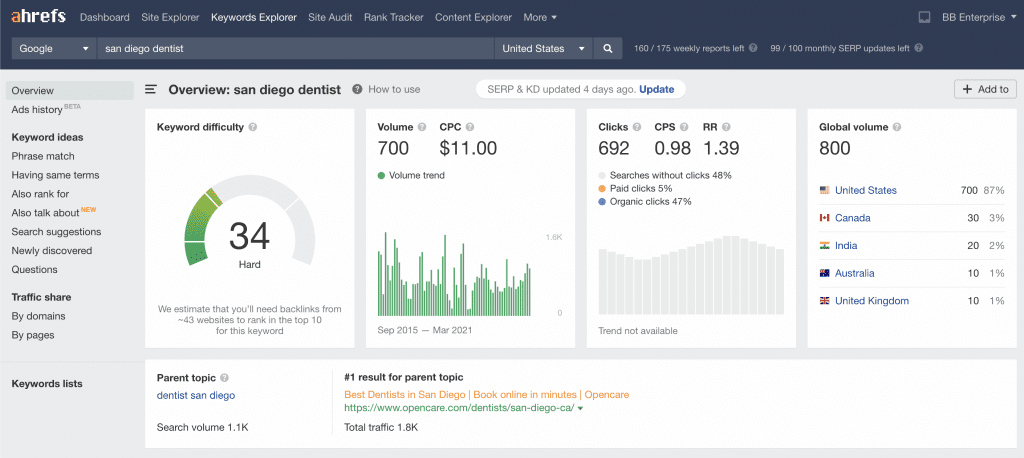 We go about keyword research by using our SEO tool called Ahrefs and pairing that with our client's search console results to identify what keywords your website is already ranking for and then using ahrefs to further find similar terms and other keywords that may be a good fit for your site.
Every step of the way we check in with our clients to make sure these are what the client is looking for and ensure we are all on the same page.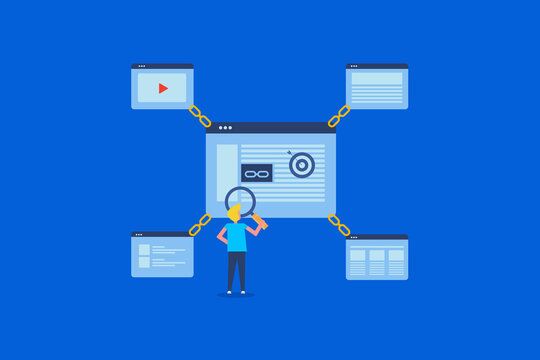 These are an important part of SEO, just ask any SEO expert they will tell you that backlinks are the number one ranking signal for organic search results. While this still has not been confirmed by googling it is undisputed that backlinks play a large role in SEO progress and rankings as a whole
Backlinks can also have a negative effect on a website, if you or a previous SEO agency has built spammy backlinks this can really harm your rankings. If Google sees that you have been buying/selling backlinks, or just have bad spammy links then they will see this as a warning sign and can shadowban your website until they are fixed.
This is what many cheap SEO agencies do, they buy links for cheap to get quick results for your website, and then once you question them about it they disappear, leaving you to clean up the spammy links.
We do a full backlink profile audit and disavow any spammy links, then we set up ways for your website to start building backlinks naturally without paying, or doing any spammy tactics. We will ensure your backlink profile is clean and full of logit helpful links instead of any links that may be harming the performance of your site.
Most businesses looking for SEO help in the San Diego area are looking for local SEO help. If you own businesses in San Diego there is no point in expending effort and time trying to rank for more national keywords. This is why we mostly focus on local SEO for our San Diego clients, but if your business operates nationally then we also have a national strategy for that!
For our local SEO, we focus on building citations, google my business listings, and in some cases social media accounts. Citations and Google my Business listings are some of the most important aspects of getting your website ranked highly in the map pack and in the local listings for terms like a dentist near me.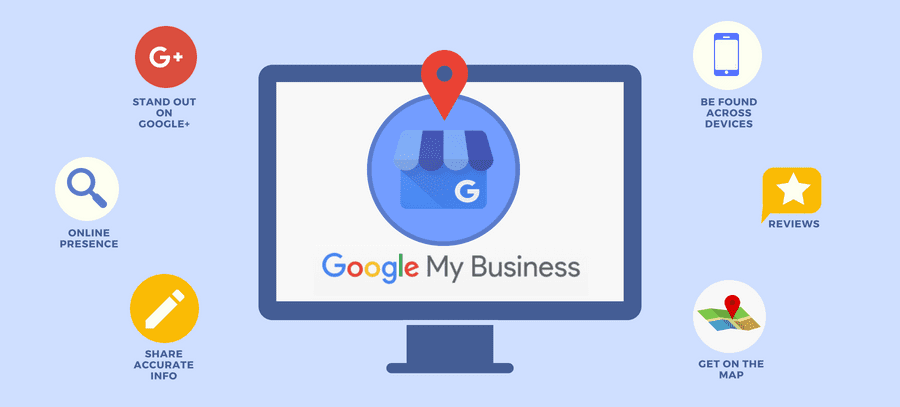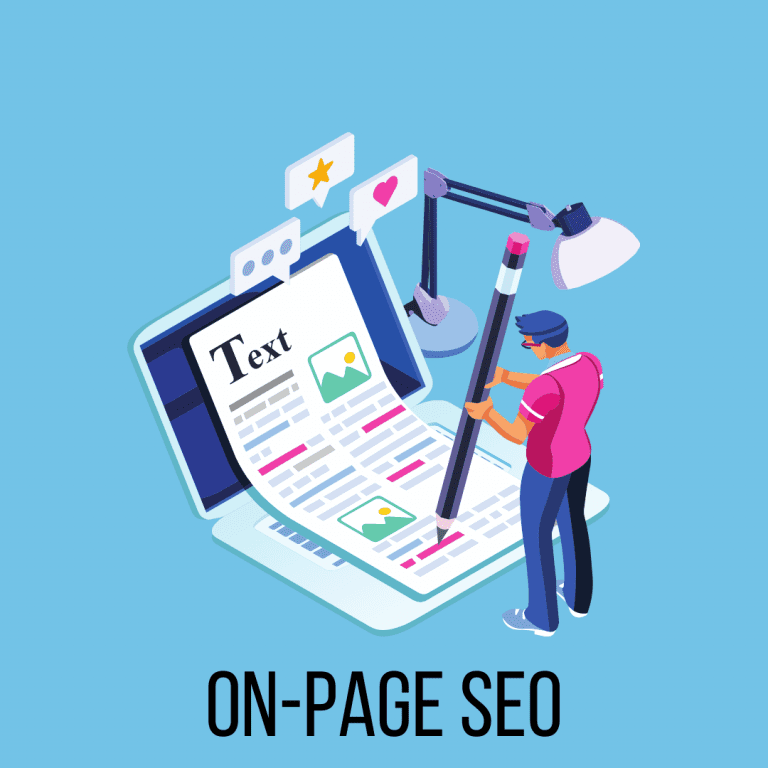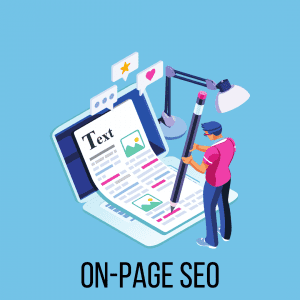 We work with websites struggling with their on-page optimization and help them overcome common SEO struggles. We ensure the content of your website has strong readability scores which helps with UX, UI. We check for header structure, interlinking, and a wide range of other factors we can improve on.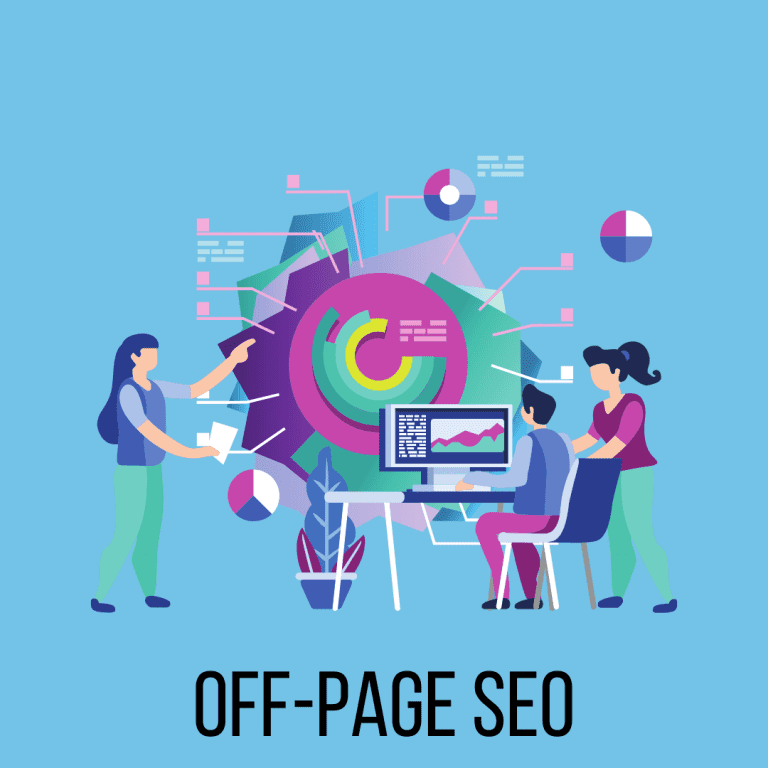 Optimizing off-page assets is just as important as on-page but takes a little more work. We build backlinks with proper anchor text ratios to your website for optimal results as well as showcase pages to improve your overall brands image!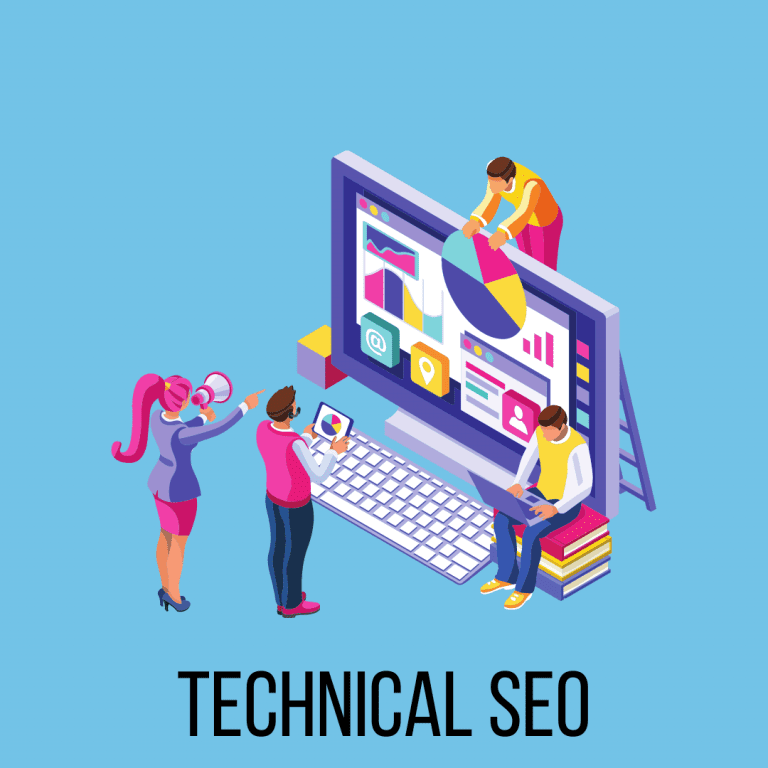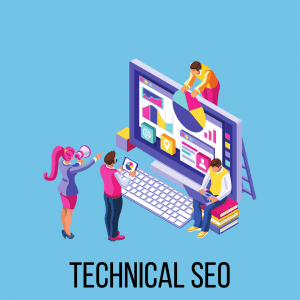 We cover all of the technical SEO aspects so you don't have to! From your health report and fixing common errors affecting your site's rankability. As well as the constant upkeep of alt tag, meta description, schema and various other aspects involved with technical SEO.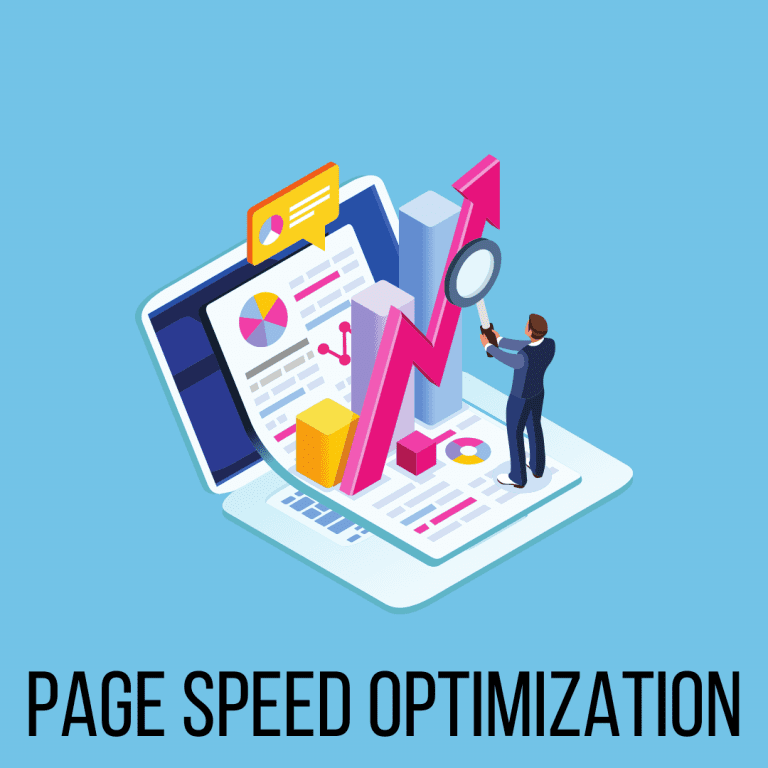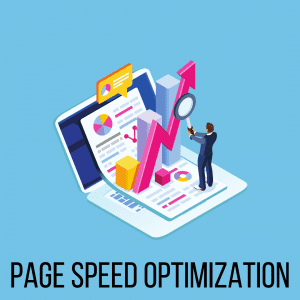 Google's core web vitals algorithm update is out and means your site needs to be optimized for speed more now than ever! We make sure your site loads fast so your bounce rate decreases! We check and fix any CLS (cumulative layout shift), LCP (Largest Contentful Paint), FID (First Input Delay) issues to ensure your site is running and loading smoothly.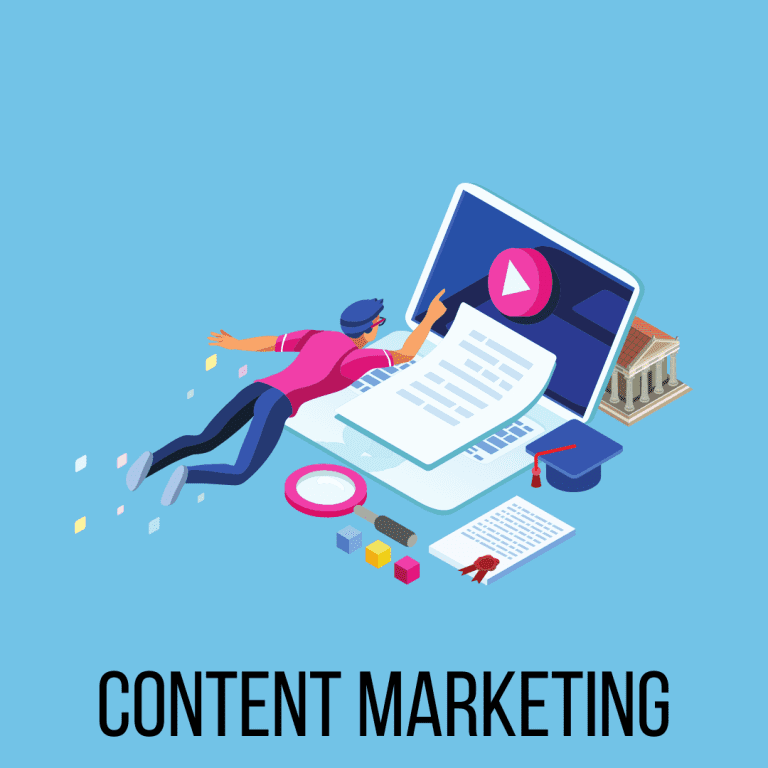 Content is a king as many experts in SEO say. With more quality optimized content on your website, the traffic and visitors to your site will see a noticeable increase. We create a results backed custom content plan that will ensure your website is taking advantage of every avenue it can!
Conversion Rate Optimization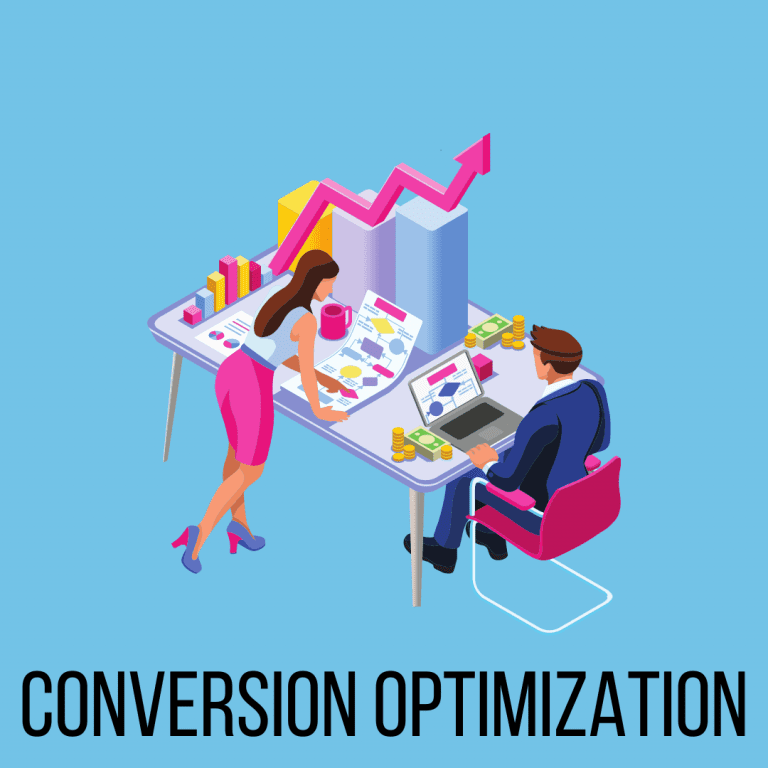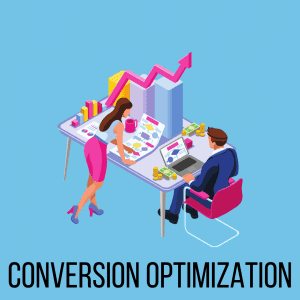 The goal of every website is for a visitor to convert. This conversion could be as simple as making a sale, filling out a questionnaire, or more detailed and involving more than one interaction. We make sure your conversion funnel is fully optimized to increase the number of conversions on your site.