Seo is a complicated type of marketing your website that is constantly changing. The Google algorithm changes on average 500-600 times a year, and has huge core updates about 2-5 times a year! This is great as it keeps SEO experts constantly on their toes.
But… there is a downside what you were doing before an update that was working well might not work at all after an update so you have to stay constantly aware of the changes and continue to future proof your website so you aren't found sleep at the wheel and suddenly lose all of your hard-earned rankings!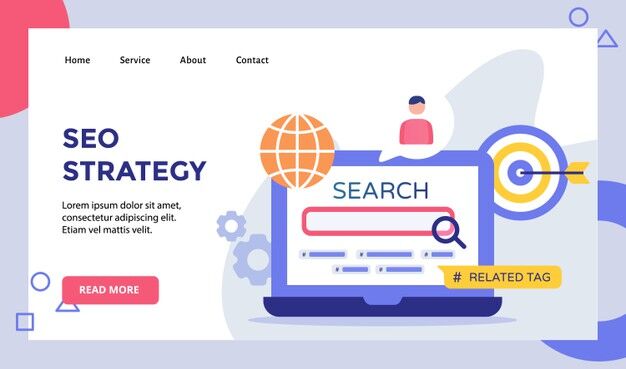 Achievable SEO Action Plan
Creating an actionable and achievable search engine optimization plan will allow you to future proof your website and ride the google algorithms like a wave. Always staying on top! Your website is a place for clients, potential customers, and just viewers to go and see what you are up to and in the end convert. Having a plan on how to achieve an optimized website is the best way to hold yourself accountable while not being too overwhelmed by the plethora of SEO information out there.
We will go over our proven SEO action plan and why it works and what we have done in the past that didn't work and lead us to this updated list!
Something to keep in mind is that due to the constant algorithm updates ranking factors are never set in stone and change a lot so keep in mind this plan could become outdated with a flick of a google switch.
After all, a website is a place where you want to convert people, that conversion could be buying something, filling out a contact form, or clicking on a link.
This is step one of the SEO action plan and for good reason! It is vital for your site. There are many types of conversions, so the first step is to set up a google analytics account and a google search console account. These will be areas you can view your website metrics and track your conversions and goals of your site.
Setting up google analytics is a pretty self-explanatory process, but if you haven't done it before then it may be a bit confusing.
The first thing you will need to do is go to Google Analytics and sign in with the google account you use with your business. Make sure you know the email and password as this will be really important to ensure you always have access to your metrics account.
Login to google analytics and then you will need to add a piece of code onto your website so google analytics will be able to track the users on your website.
To add the code you need to go to your google analytics account and go to the settings then go into property settings and then tracking info then to tracking code and copy that and put it into the header settings of your website.
If you are using WordPress you can easily do this by getting the header and footer plugin on WordPress and then post the tracking code from analytics into the header section in the plugin settings.
This is one of the easiest ways to add the tracking to your website and completely set up your google analytics for your website.
Once you connect your website to google analytics you will be able to set up a search console account which gives you access to google webmaster tools, where you gain access to further metrics of queries that people are finding your website from and any other information about your website that you may need.
Google search console is a must in every SEO tool belt and you should add it as soon as you can!
Keyword research is a pillar component of SEO and learning exactly which words and phrases you should be targeting on your website are vital to a successful SEO action plan, and start ranking in the search results.
There are many ways that people go about keyword research, but for the most part, it involves a lot of precise searches and the use of a few tools.
Here at SEO Bubbles, we use a tool called ahref's which is one of the leading tools in the SEO world in finding anything from keywords to backlink research to overall competitor analysis.
To truly grasp how to properly do keywords I will use an example: if you have a dentistry business in Bellevue, WA and you are looking for a target keyword for your website then an easy place to start is by searching Bellevue Dentist.
I just searched Bellevue Dentist and already I am getting some super beneficial metrics for this keyword. Using the Ahrefs chrome extension I can see that the keyword has a search volume of 350 a month.
Search volume basically means how many people search that same query each month, and this is one of the most important factors to look into as you don't want your website targeting a dud keyword that gets no search traffic a month. Otherwise, all of your other optimizations are worthless if nobody is going to see your website.
So, try it out for yourself. Think of the most relevant keyword you should be targeting on your website. Then search it and check out a free SEO tool to see how difficult the competition is and if you really will be able to rank for that specific keyword.
Remember keyword research is super important and looking for things like long tail keywords and low hanging fruit keywords will help you immensely in the search engine rankings.
Another thing to note is that when you do find your focus keyword and you know it is good for your website and brand then you should be careful and avoid keyword stuffing. This is when you stuff the keyword throughout your site in natural places. For example, this article is targeting SEO Action plan, but I haven't naturally placed it all over the article.
Doing so can actually harm your rankings more than it helps them because google will think the site is more spammy and doesn't actually provide value. SO they won't send traffic to your site.
Website content is king as so many SEO experts say. Adding a few blogs or website pages to increase the content on your site each month is arguably one of the best things you could do to increase website traffic and SEO. It makes sense if you think about it.
Google's main goal is to provide their customers (the people searching) with the best most relevant websites. They don't want to be showing their customers old irrelevant websites. So keep this in mind. If you are writing and publishing new pieces of content every month Google will see you as a relevant, updated source and they will rank you accordingly.
If everything is the same between two websites, but one of the websites is posting content regularly which one are they going to favor more? Well, the updated one, it's obvious! So start finding some good blog keywords and writing some content for your visitors. This will help with overall topical relevancy and help you rank high in the SERP!
Technical SEO as the name implies is the most complicated form of SEO. It involves most of the time going into the backend of a website and making tweaks to some components such as plugins, blogs, pages, code, and overall technical things. These have arguably the biggest impact on a website's performance because this usually involves making improvements and changes to specific ranking factors on your website.
For this step, you may need to get in touch with a web developer because of you make an error here it can severely harm your website. Making a small error in the code can lead to huge errors and then you may have to pay even more money to fix the issues you may create.
Technical fixes have to do with page speed SEO as well as making sure your website is loading fast is crucial to Google's ranking algorithm. As they don't want to send traffic to a website that takes forever to load. So fixing up your page speed can really help your website rank better.
Website health is often overlooked by SEO onlookers, but it is so important to maintaining a well-rankable website. It can also really benefit your website's user experience make sure your website doesn't have any crawl errors where your website doesn't get index due to some specific attributes.
You can ensure your website is healthy by using ahrefs or screaming frog and creating a project then running a health crawl on your website. This will go through and audit your site searching for any errors, when it's done you will then get a report of what is wrong and how to fix them.
Normally these are fairly easy to do, but you may need a web developer for some aspects of the health check.
After following some or all of this search engine optimization action plan you should have a good understanding of how to further your website into the SERP. Applying an effective SEO strategy and sticking by it will be the best thing you can do on your website.
SEO takes lots of time and patience so you can't expect results quickly like with some other businesses. It can take months if not years to start getting trusted by google and start making some serious headway on google and start getting the traffic your website deserves!